Evaluation Package ($150)

Maybe you're not sure if tutoring is right for your child. They might be a little weak in spelling, but does it require intervention? The Evaluation Package is for you. With the Evaluation Package, you'll come into my office. I'll meet with your child, and perform assessments in the area of your concern. I'll score and compile the results into a report you can share with your child's educational team to support their learning in school.

If, based on your child's evaluation report, you'd like to proceed with tutoring we'll get you scheduled and commence with tutoring services.

50-minute Tutoring Sessions ($70 per session)

individualized planning and preparation for each student for each session
all materials needed for the program customized for your child
scoring, analyzing and preparing reports for any standardized assessments utilized

Coordination (no additional charge)

coordination and communication with classroom teachers, on request
Individual Education Plan (IEP) Review Package ($200)
Got an CSE meeting coming up? It's hard to know as a parent if you're getting everything your child would benefit from at school. Maybe there's an accommodation or support you just don't know to ask for?

If so, the IEP Package is for you.

When you choose this package, I'll review all the reports, report cards, evaluations and documentation that you provide. I'll put together and easy list of recommendations you can take to your meeting and request from your school district. The IEP Package does not include in-person representation, but will give you the tools you need to go into your meeting feeling confident you've got your child's best interests covered.

Current clients of New Paltz Multisensory will receive a discounted rate on an IEP package.
Multisensory Reading
Wilson Reading System
Expository Writing
Hochman Writing Method
Multisensory Mathematics
Stern Math Program
Multisensory Handwriting
Handwriting Without Tears
Executive Functioning
Visual schedules, first/then prompts, organizational strategies, etc.
My Professional Resources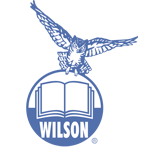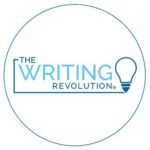 Stern Math
Structural arithmetic program for teaching the foundations of mathematics and number sense.