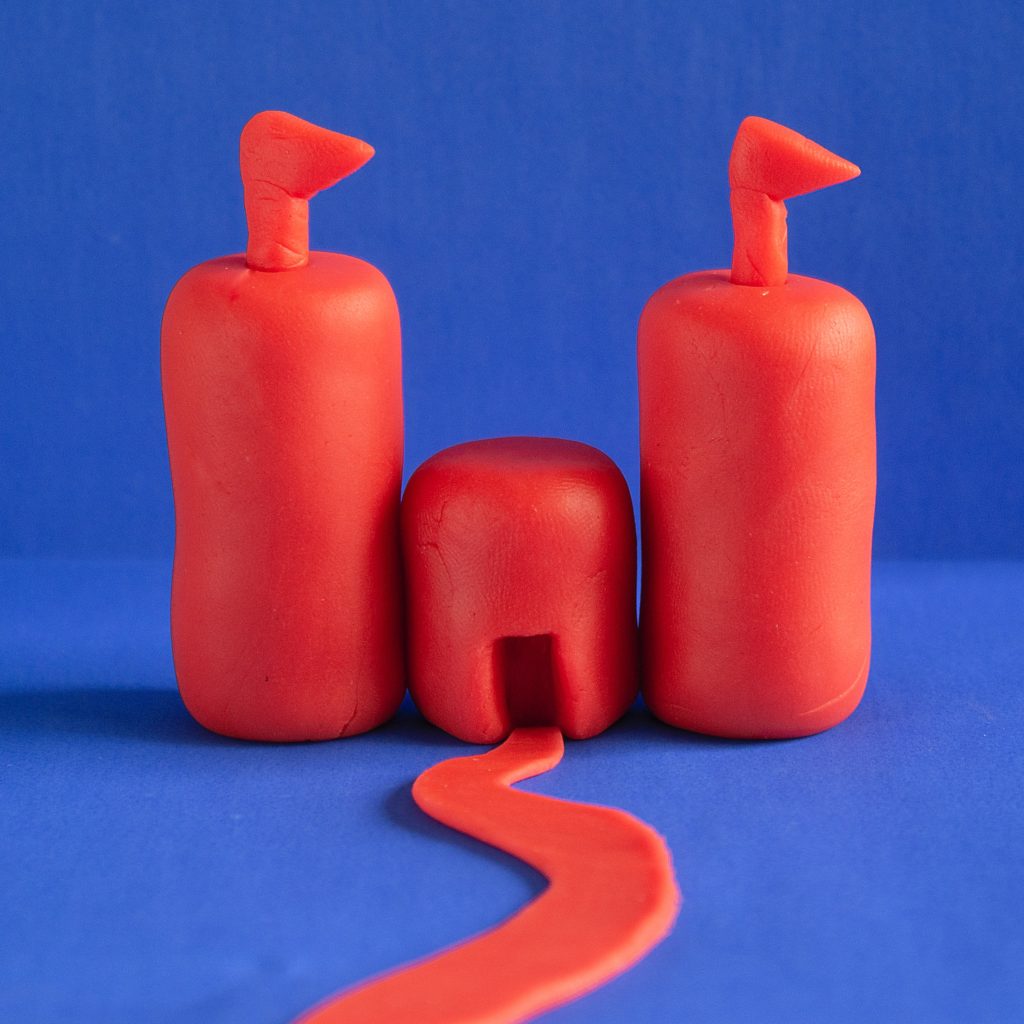 One of my favorite things about being an educational consultant and tutor after years in the classroom is the ability to bring in games and learning fun wherever possible.  Admittedly, my last few classroom years were spent in a self-contained classroom where I had more flexibility then many teachers. And I took advantage! But the time to prep games, prepare multiple learning materials and coordinate individualized learning for even my small class became overwhelming over time.  Still, I learned to rely on some favorite multisensory learning materials that I bring into my private practice on a regular basis. My ranking is, of course, subjective, but hopefully you've got one or more items around the house and will pull something out to try next time the weather's poor or the kids are bored.
#5. Shaving Cream
Shaving cream is soft and smells amazing. And of course you can purchase unscented if your child is sensitive to odors. Swipe some shaving cream on a table or a cookie sheet and instantly practicing writing letters becomes way more fun. Your child can practice numbers, letters, their names, sight words, spelling words … the list goes on. Shaving cream has endless opportunities. One note, the children who seek sensory input tend to love shaving cream, and it gets all over them quickly. If your child is a sensory seeker, work with shaving cream on a counter or in the bathroom near a water source. #beenthereexperiencedshavingcreameverywhere With that in mind, letter/number practice with shaving cream makes a great bathtime activity. Model a letter or number, and challenge your child to copy it. See how many they can do!
#4 – Chalk

Practicing letters? Numbers? Sight words? Chalk is handy for all of these (and other) skills. Got a younger sibling hanging around? They can join in the learning fun. Draw shapes for them, and encourage them to find the square or jump on the circles. A young one working on colors can have fun finding yellow or hopping on blue. And chalk goes so well with #3 … even the littlest sibling can participate!
#3 – Spray bottle or water gun
During the warm summer months, a spray bottle or water gun is an amazing multisensory learning tool. Is your child having trouble with sight words? Write a few with chalk on your driveway or the sidewalk. Hand your child a spray bottle, and challenge them to wash away the. Find "some"! Wash it away! Similarly your child can go on a number hunt, letter hunt, sound hunt (can you find the letter that says /b/? Spray it!). Working on addition or subtraction? Find the answer to 4+3 or 20-14. The opportunities are endless.
#2 – Toys such as cars, basketballs, bouncy balls and dinosaurs.

Many reluctant readers see "literacy instruction" coming a mile away and shut down while refusing to participate. They've already experienced failure, and just don't trust this time will be any different. But, they might be willing to drive a car into a parking lot containing the letter that says "/h". Or stomp the dinosaur into the puddle labelled cat. By incorporating small toys, it seems more like play and a reluctant reader may be more willing to try. Got a long list of sightwords to practice? Write them up on notecards and ask your child to bounce a ball on the right word as you read it. Then switch roles. Or, bounce a basketball on sight word notecards distributed around your driveway. That way your child who can't sit down to homework right after school gets his homework done with the play and action he needs.
#1. Playdough
Playdough is SO amazing for use with reluctant learners. It's squishy. It's rollable. You can make letters from it. You can roll balls with it and squish the balls as you sound out words. You can make balls and squish them as your child counts them. Your child can practice scissor skills by rolling "snakes" and snipping them with scissors. Many artists/moms/bloggers have developed playdough mats where kids can use playdough to add to pictures or practice 1:1 correspondence counting skills. Here are 100 FREE printable playdough mats perfect for all kinds of learning.
When I was a classroom teacher, playdough was on my school supply list as we went through so much! It builds fine motor strength and encourages hand muscle development. If playdough is not regularly part of your child's play repertoire, I urge you to bring it back!
So, take a peek around your house. Dig out that old playdough bin, and find an old spray bottle or water gun. Try some of these suggestions, and let me know how it goes!